Itala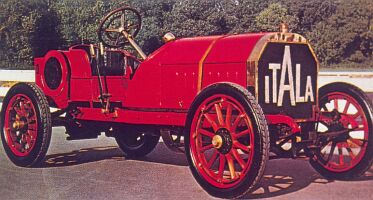 Itala was formed in 1904 at Turin by Matteo Ceirano and Guido Bigio and began to produce large engine sporty cars. Success in motorsport followed, most famously winning the Paris-Peking Marathon in 1907. This, combined with some famous customers ensured exposure and thus sales. The car which had won the Paris-Peking event as powered by a 7.4-litre four cylinder engine, and later 11.1 and 12.9-litre six cylinder units were developed.
Sales continued with ever increasing volumes (and also profits) until the first world war. During the latter, first military vehicles and then aircraft engines were produced, but the end of the war shortened contracts and initiated the financial problems which were to plague Itala from then on.
A move to smaller cars came in the early twenties when the Tipo 24, with a six cylinder 2-litre engine, was introduced. This was followed in 1924 by the Tipo 61 (with a 1995cc 60bhp straight-six), available with either a 3000mm or 3200mm wheelbase and numerous body styles (including Torpedo, two door, four door, limousine and bateau). Financial problems continued through the twenties and the development of the Tipo 61 first into the Tipo 65 and then the Tipo 75 failed to create much success.
The last cars were produced in 1934 and the company closed.
---
Links
If you know of any relevant websites please send us the details.
---
Itala comment form
---
Your Comments
Please send us your comments....
---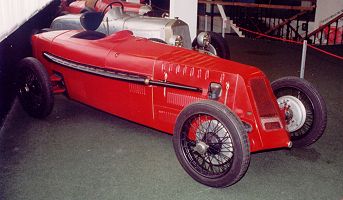 Use the buttons at the top to navigate further, or
---
Copyright © 2000 to 2008 CarsfromItaly